This is part of Sunday links, sharing verses and photos.
Click here
, to jump there.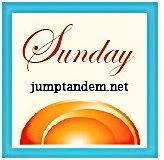 "The Lord's lovingkindnesses indeed never cease,
For His compassions never fail.
They are new every morning;
Great is Thy faithfulness."
Lamentations 3: 22-23
Interesting, that this verse, so full of hope and energy, is in a book called Lamentations.